EFL Learner and Teacher Resources


Turnkey solutions for language schools

We can provide all that is needed for your organisation to teach the pronunciation of English efficiently and effectively using S4: training and material.
Here are some links to free S4 material:
A
wallchart
to download showing all the 46 sounds of English in S4 phonetics.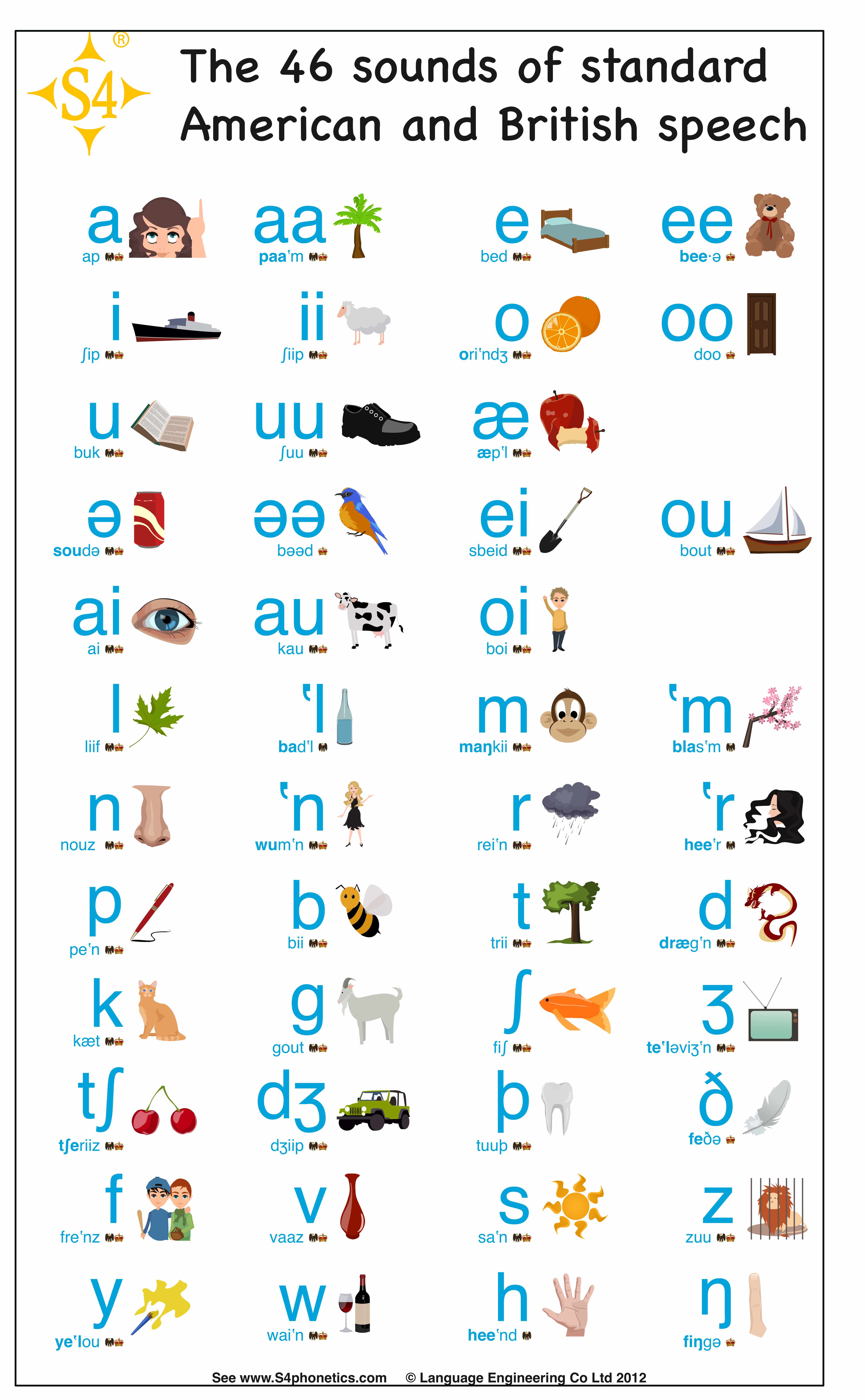 This can be printed out at A4 size and used a "bingo card" on which each sound is circled when the student can say it until all are circled.
 Or printed out at A3 size for the classroom wall.
A
copy sheet
to download of all the 46 sounds of English in S4 phonetics.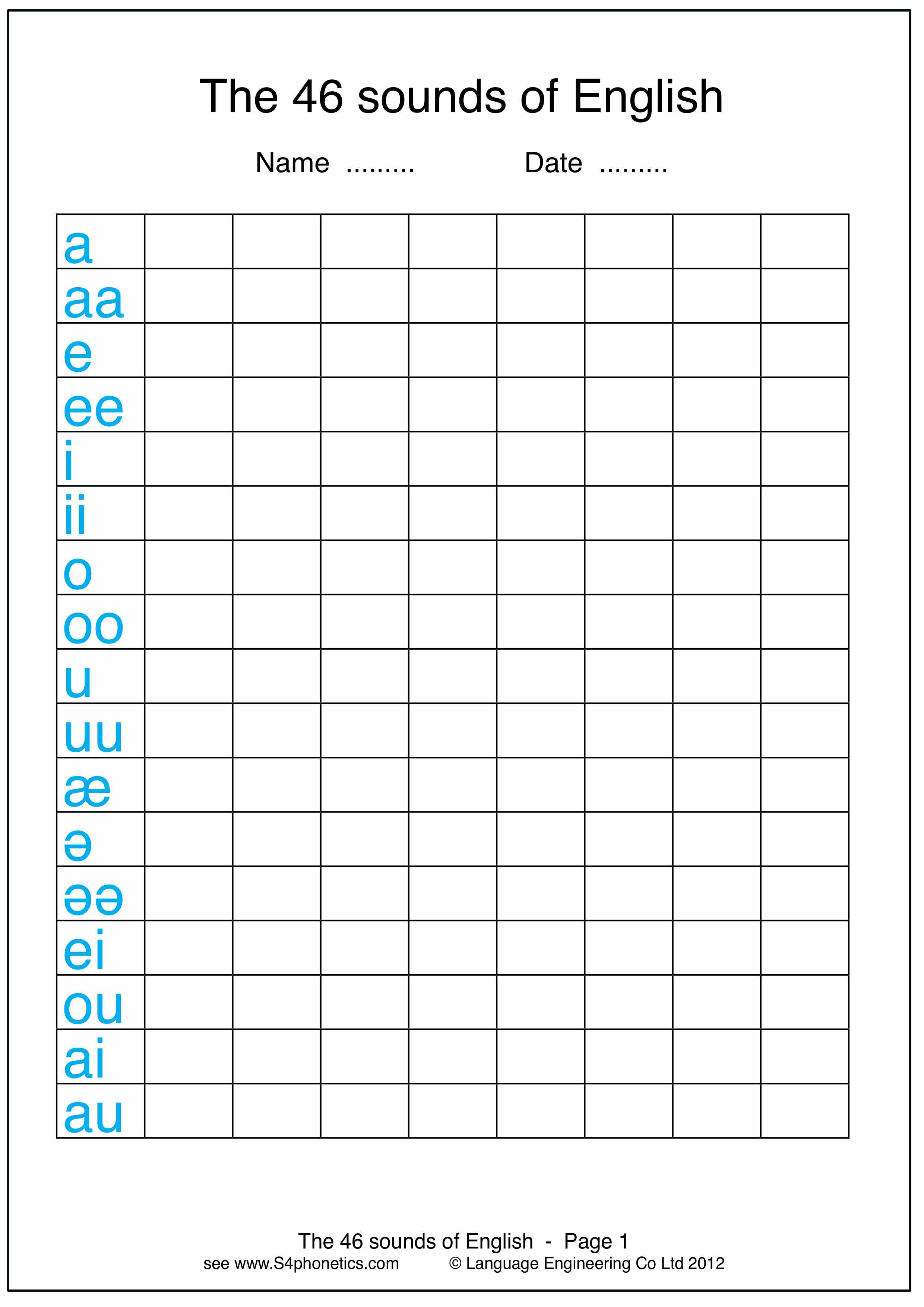 This can be printed out at A4 size and used in the classroom.

iBook
S4 English Sounds
by Ben Piscopo with video clips showing how to say all the sounds of English.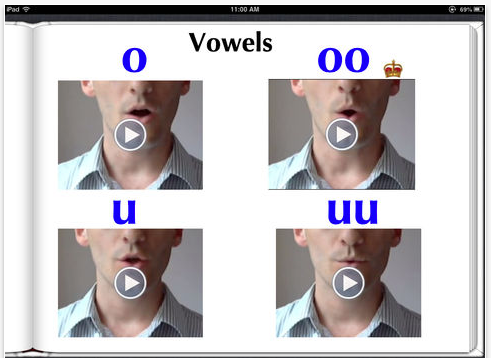 Free PDF file
The Aged Aged Man
a poem by Lewis Caroll the author of Alice in Wonderland transcribed into S4 phonetic text by Simon Vickers.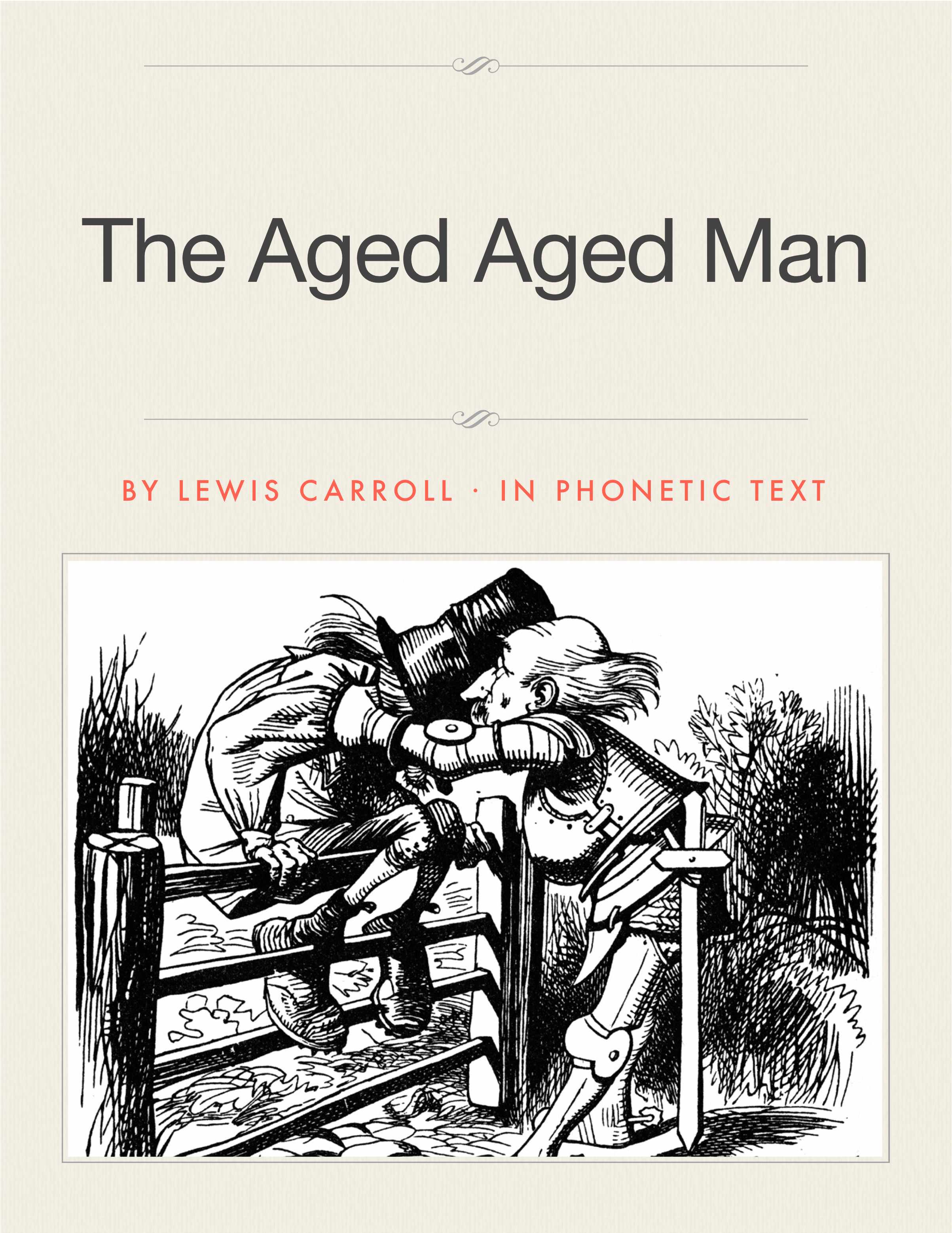 This poem is a parody by Lewis Carroll of "Resolution and Independence" by William Wordsworth. Its full text in conventional spelling and information about its background can be found in Wikipedia. Carroll's choice of words and rhyme is masterly. And the theme of not listening to other people's problems, until they mention something that interests the listener directly, is a bittersweet and powerful one.
If English is not your native language and you would like to improve your pronunciation of the sounds of English and your flow of speech, read the phonetic text until your delivery is smooth and accurate. This text can also be profitably used in a teaching situation.
Social English Live
, 109 pages of dialogues by Ken Wilson showing how to introduce yourself and get chatting in English, for EFL teachers and students. This is a PDF file formatted for phone or pad.
Have a look!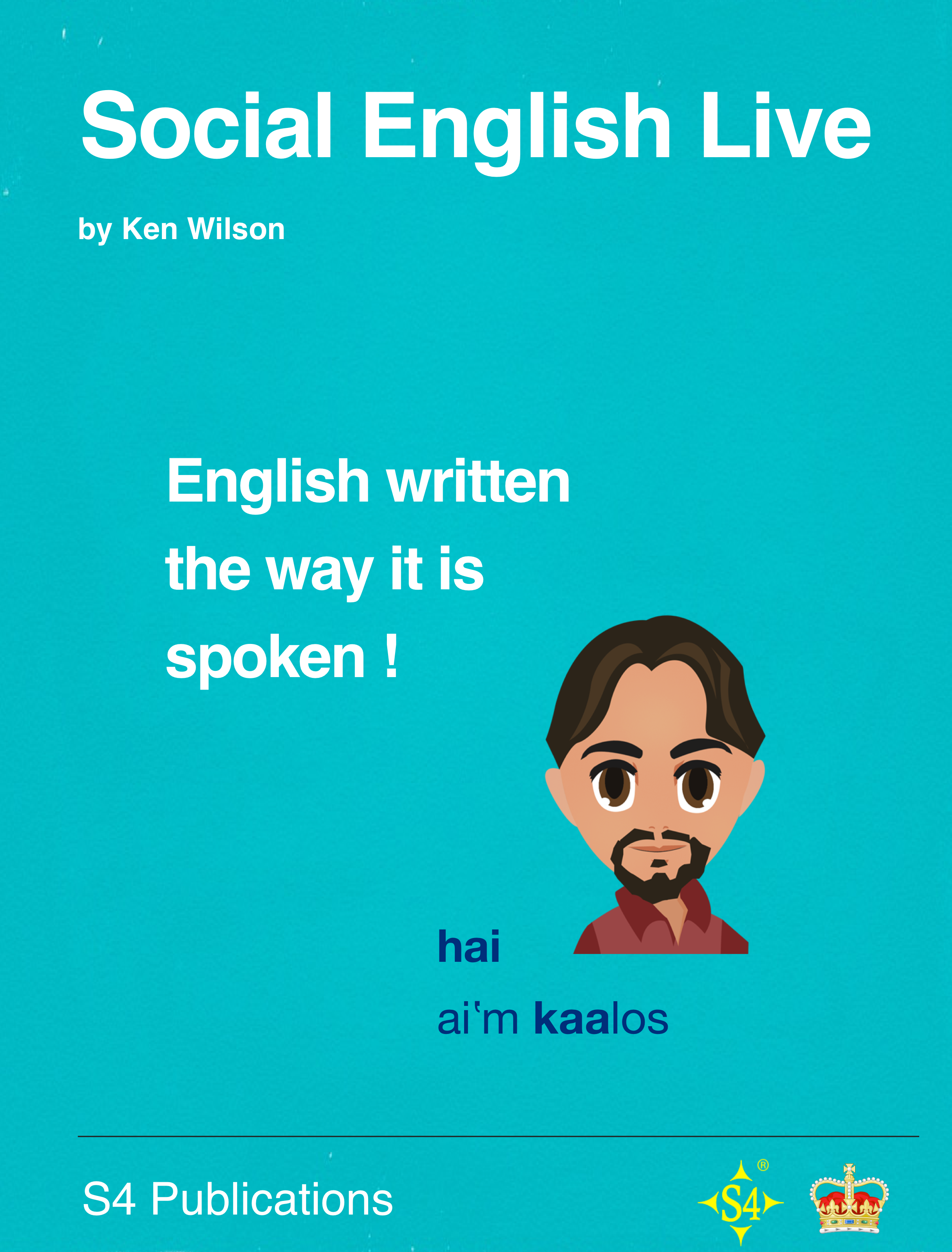 One of the most important things for the student of English to know is what to say on encountering a native speaker. Confidently saying the right thing at the right moment is the way to make a good first impression, and it is first impressions that are the ones that are remembered. The questions and answers that are exchanged in meeting and greeting are basically ritualised: they need to be learnt.
This book covers introductions, visiting people`s homes, small talk, going out in the evening and socialising at work.
This new version of Social English by Ken Wilson is written in S4 phonetic text so that the learner knows not only what to say but also how to pronounce it. The dialogues correspond to British English, hence the crown symbol on the pages.
Aesop's Fables
, This book contains 47 of Aesop's Fables written in phonetic text that are intended to enable children whose native language is not English to pronounce the sounds of English correctly. This is a PDF file formatted for phone or pad.
Have a look!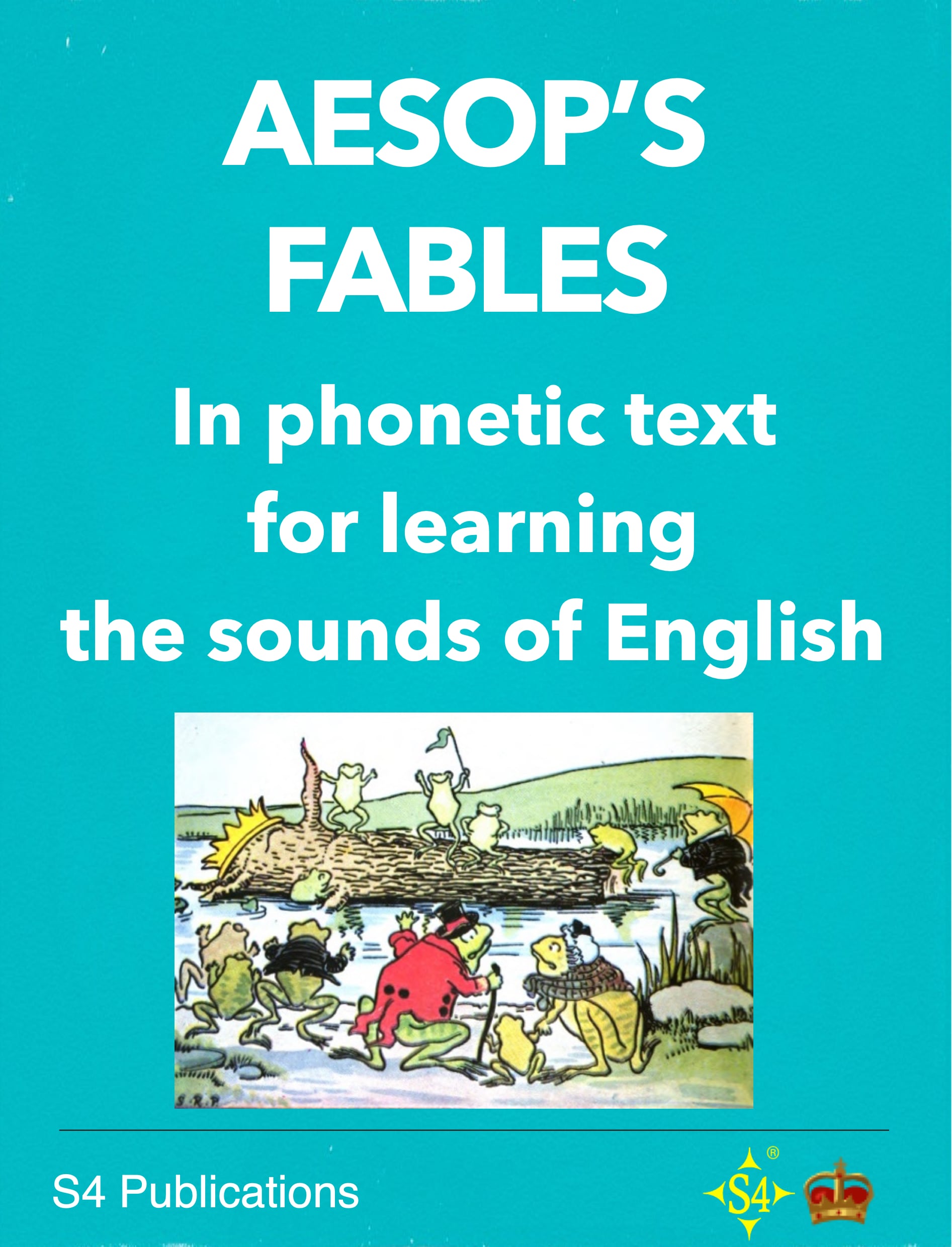 English Verbs Are Easy
Free book to download explaining how English verbs are composed: 100 pages, extensive examples, phonetics to show proper pronunciation, all the irregular verbs listed. PDF format for phone and pad.
Have a look!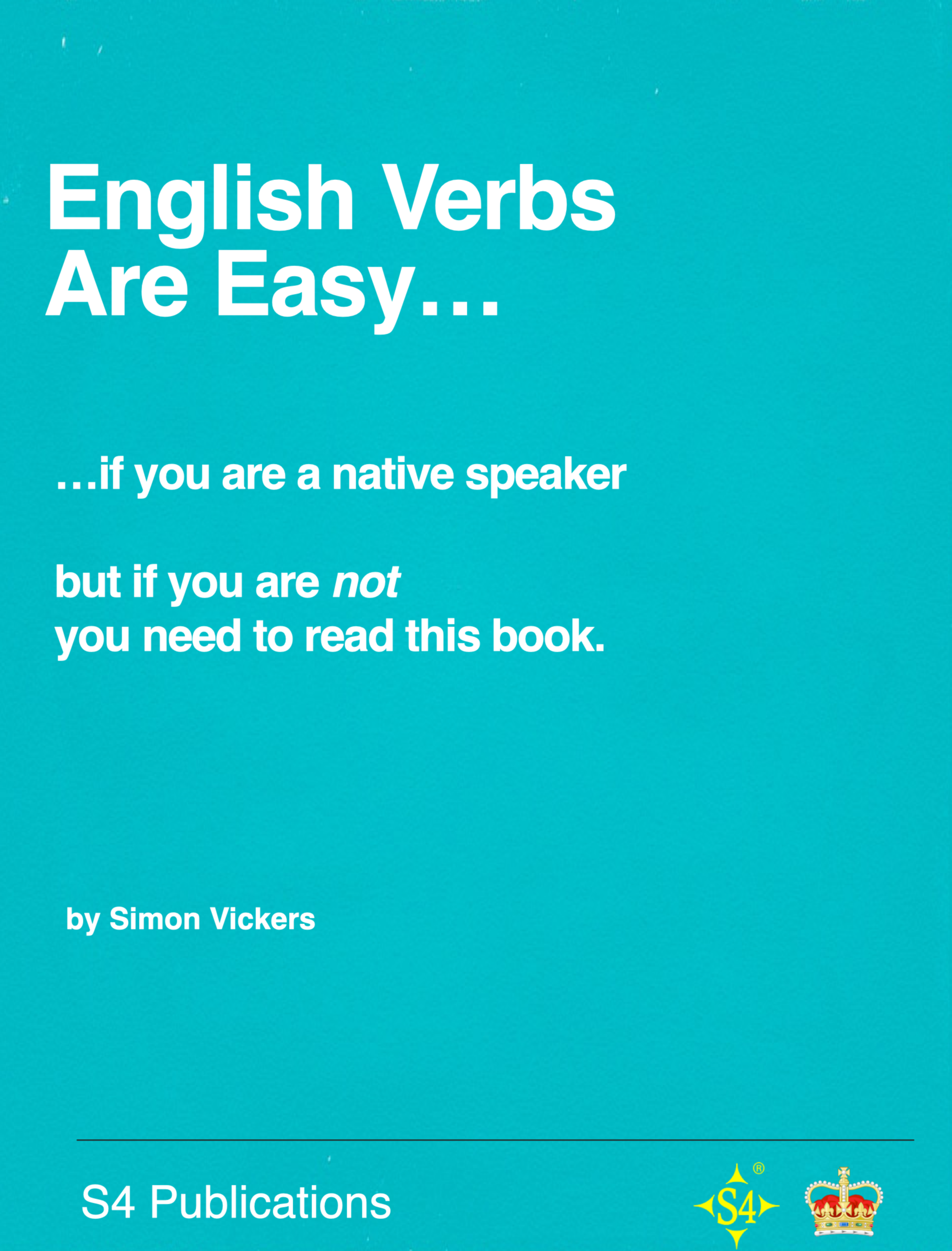 Classic Nursery Rhymes
Volumes 1 & 2, These books contain traditional English nursery rhymes in phonetic test. They are excellent for getting children to start speaking English correctly from the start. They are easy to memorise and fun to read out loud. Paid versions with audio clips and the text in conventional spelling are found below.
Download them now:
Volume1
and
Volume2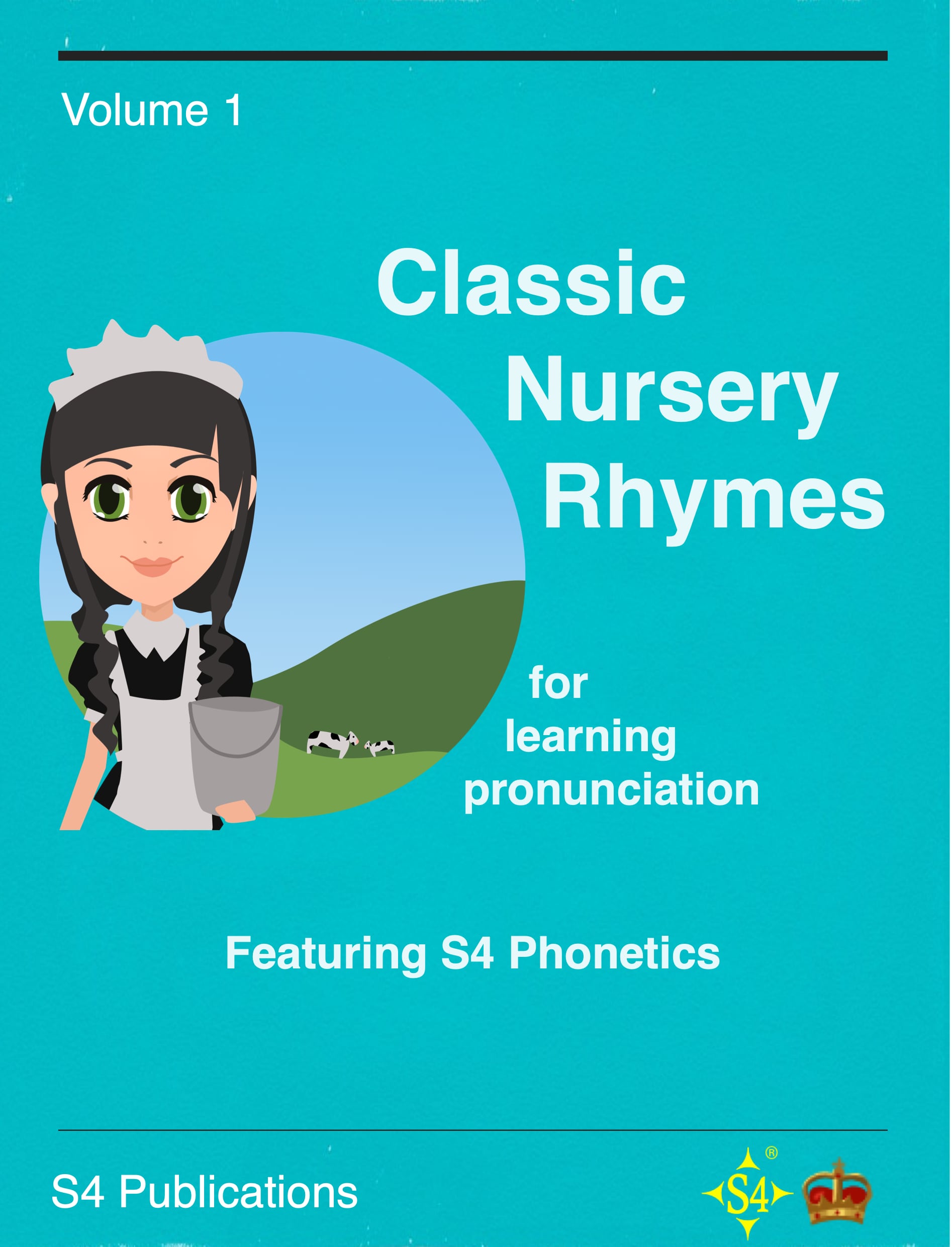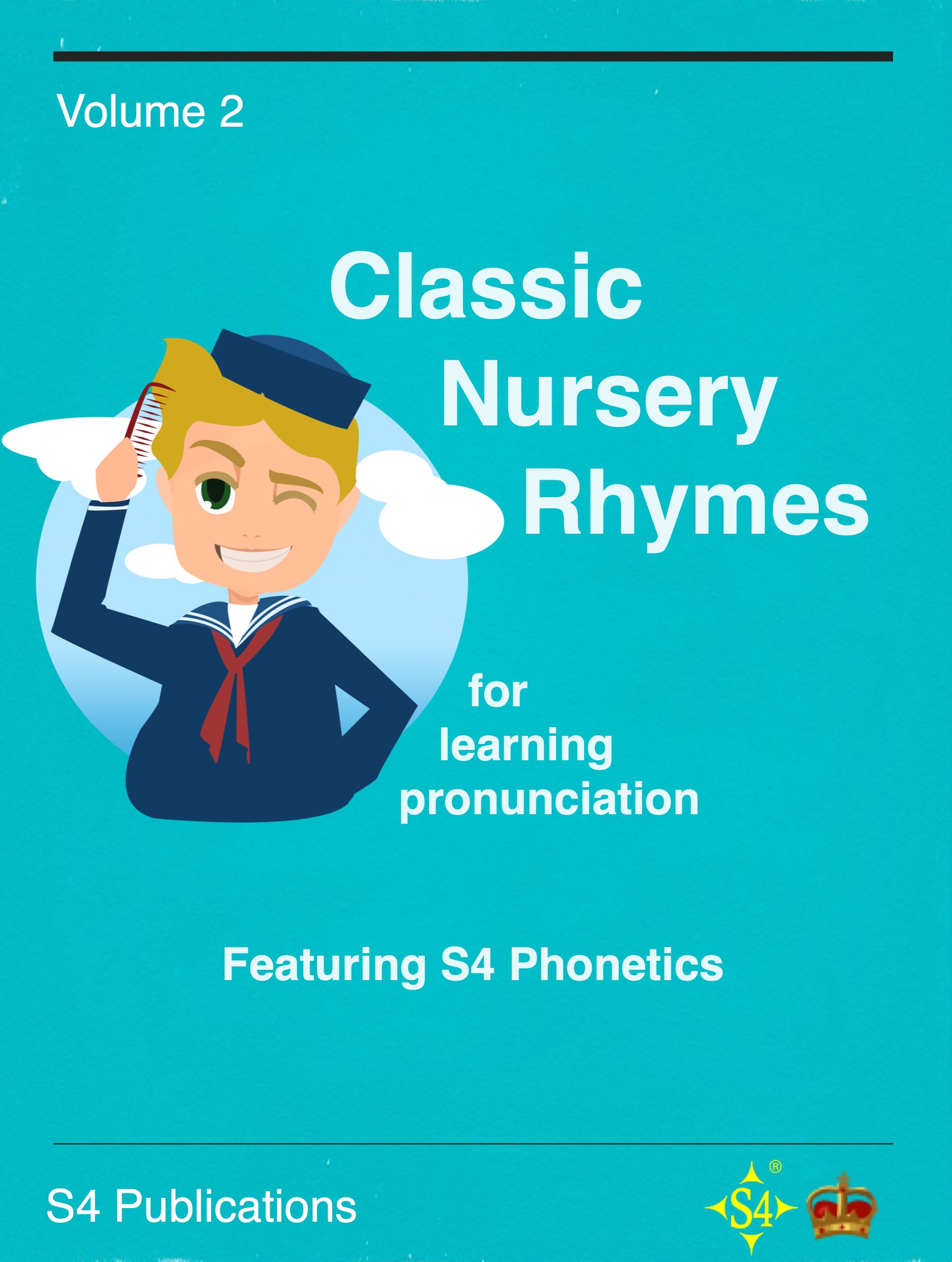 Here are links to paid S4 material
These are Apple iBooks that contain audio clips
iBook
Teach English Pronunciation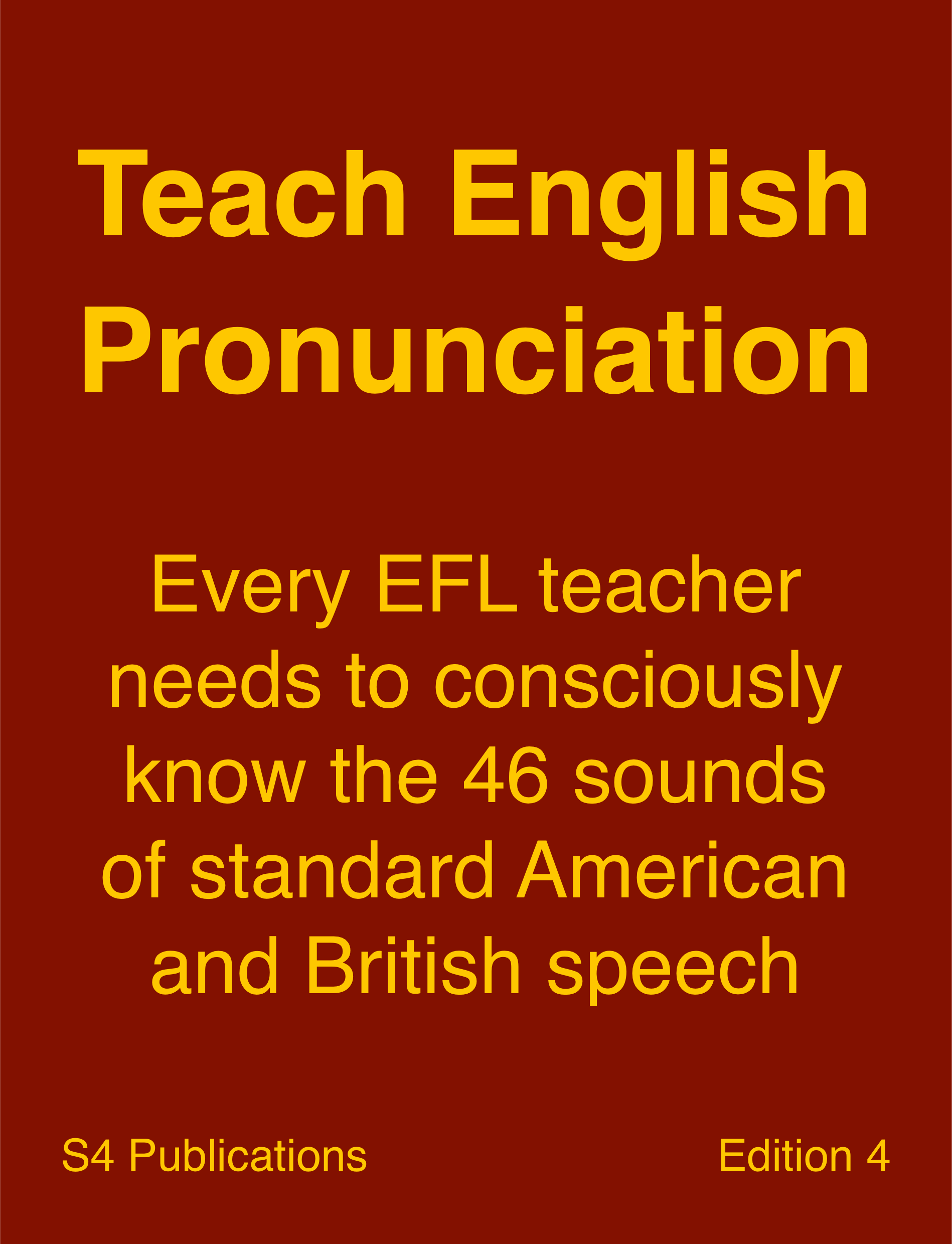 One of the main difficulties in learning English is pronunciation.
This book gives the EFL teacher all the information needed to get it right.
All the sounds used in standard American and British English are covered, using Simplified Standard Sound Symbols (S4) to present them. Four audio clip examples are given for each sound. Click the link for more.
iBook
Nursery Rhymes in S4 - Volume 1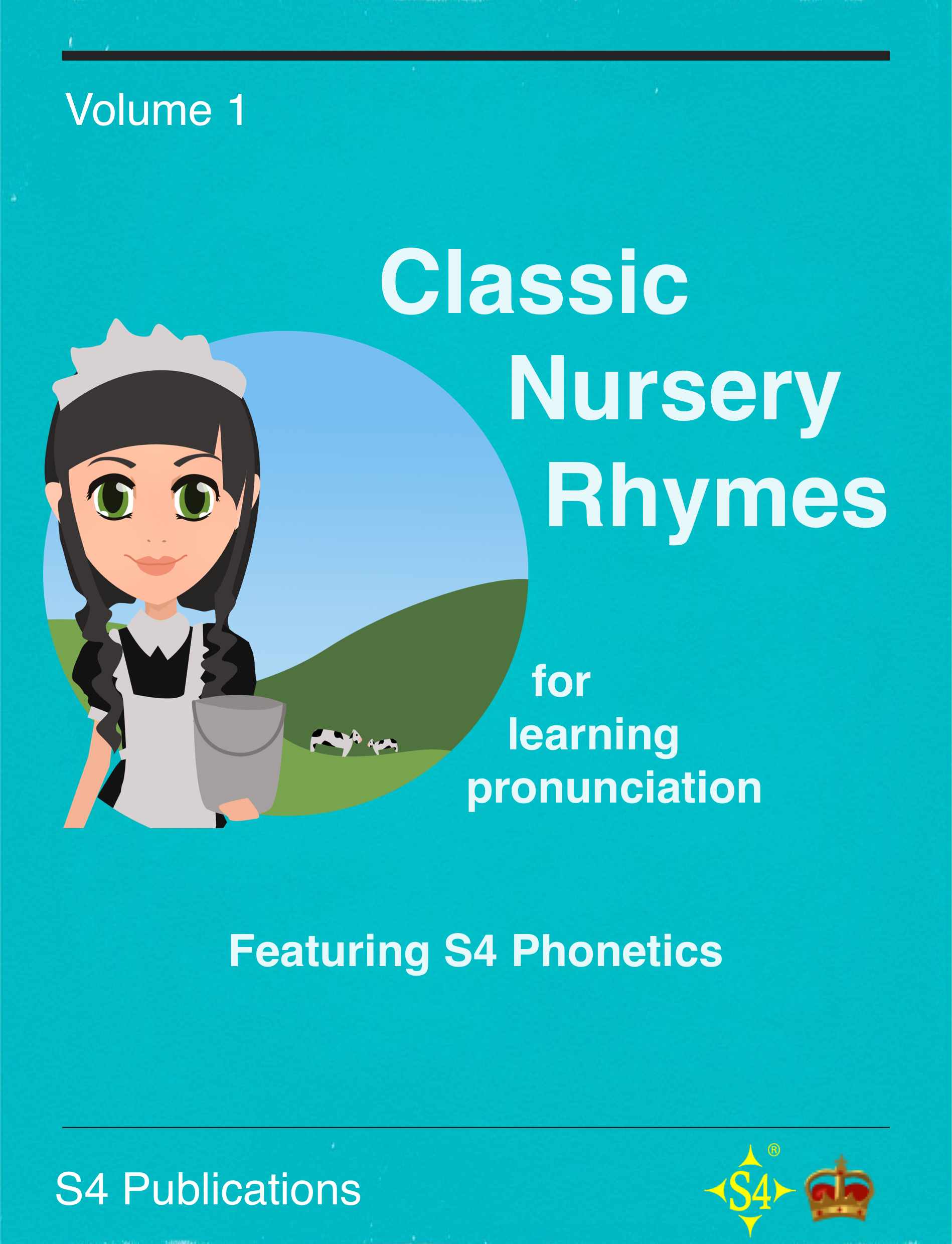 This book is designed to help young children learn the sounds of the English language, from the outset.
An adult can read to a child from the iBook, or play the recordings of the nursery rhymes, showing how the phonetic text corresponds to speech. The goals are:
to familiarize the child with sounds of English, showing the phonetic text as the rhyme unfolds, to learn the nursery rhymes by heart. The conventional spelling of the rhyme can be displayed by pressing the ABC button.
All the rhymes are narrated in British pronunciation.
iBook
Classic Nursery Rhymes for Chinese speakers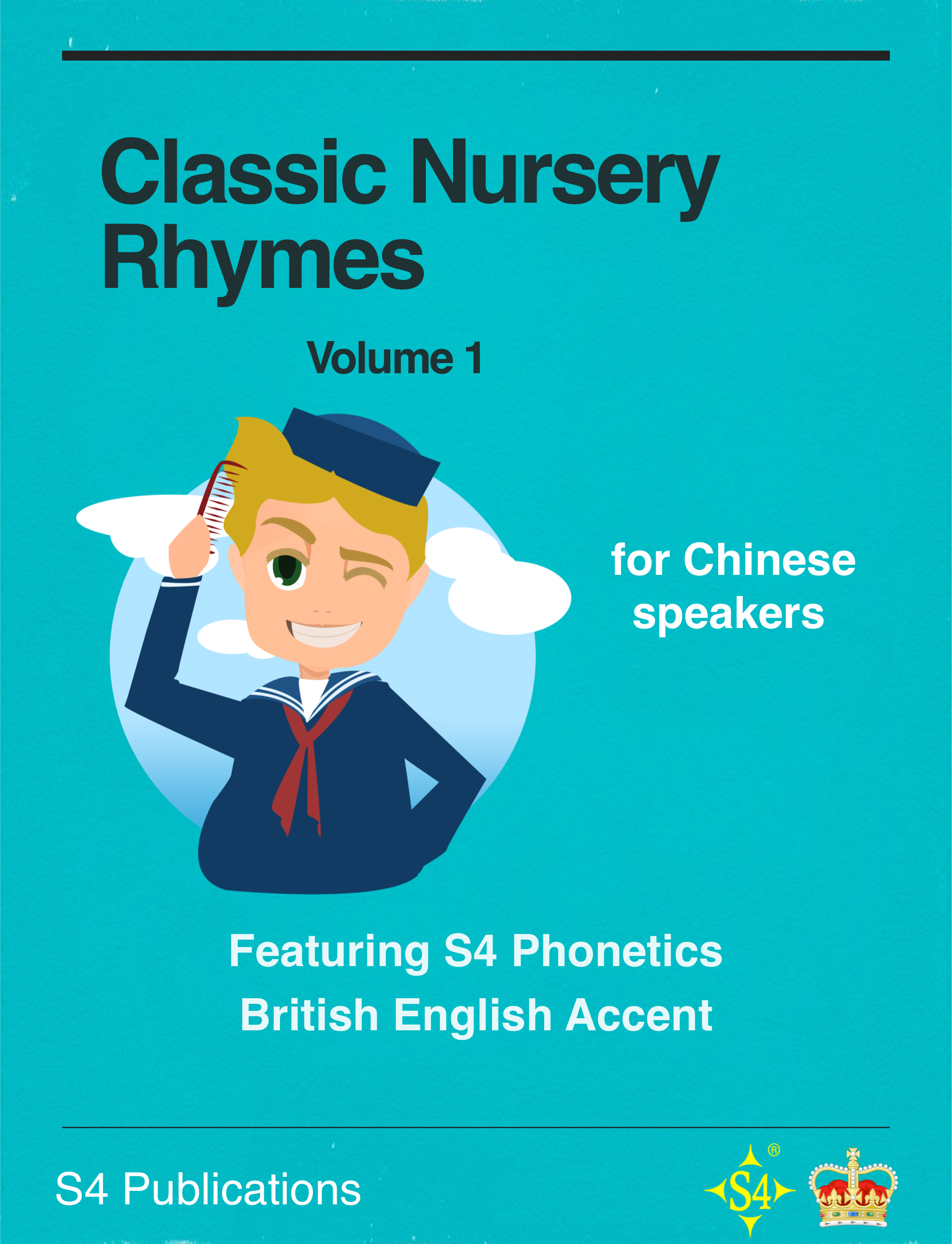 The best way to learn English is to begin by pronouncing the sounds correctly from the start. This book will enable your child to do so. It contains twenty five traditional short rhymes with an audio recording, an attractive picture, a phonetic transcription, the traditional spelling and a Chinese translation for each. Read them to your child, show the transcription and listen to the audio recording. The next stage is to learn the rhymes by heart. Give your child a head start!
學習英語首要因素是從一開始就要學習正確的發音。本書包含25首耳熟能詳的童謠,通過音頻、圖片和音標去引導你的孩子如何去發音,同時包 括中英譯文對照,方便家長們閱讀和引導孩子。通過對本書學習一段時間後,童謠便深深地印在孩子們的腦海中,從而掌握正確的發音。
iBook
Learn English Pronunciation
(for Chinese speakers)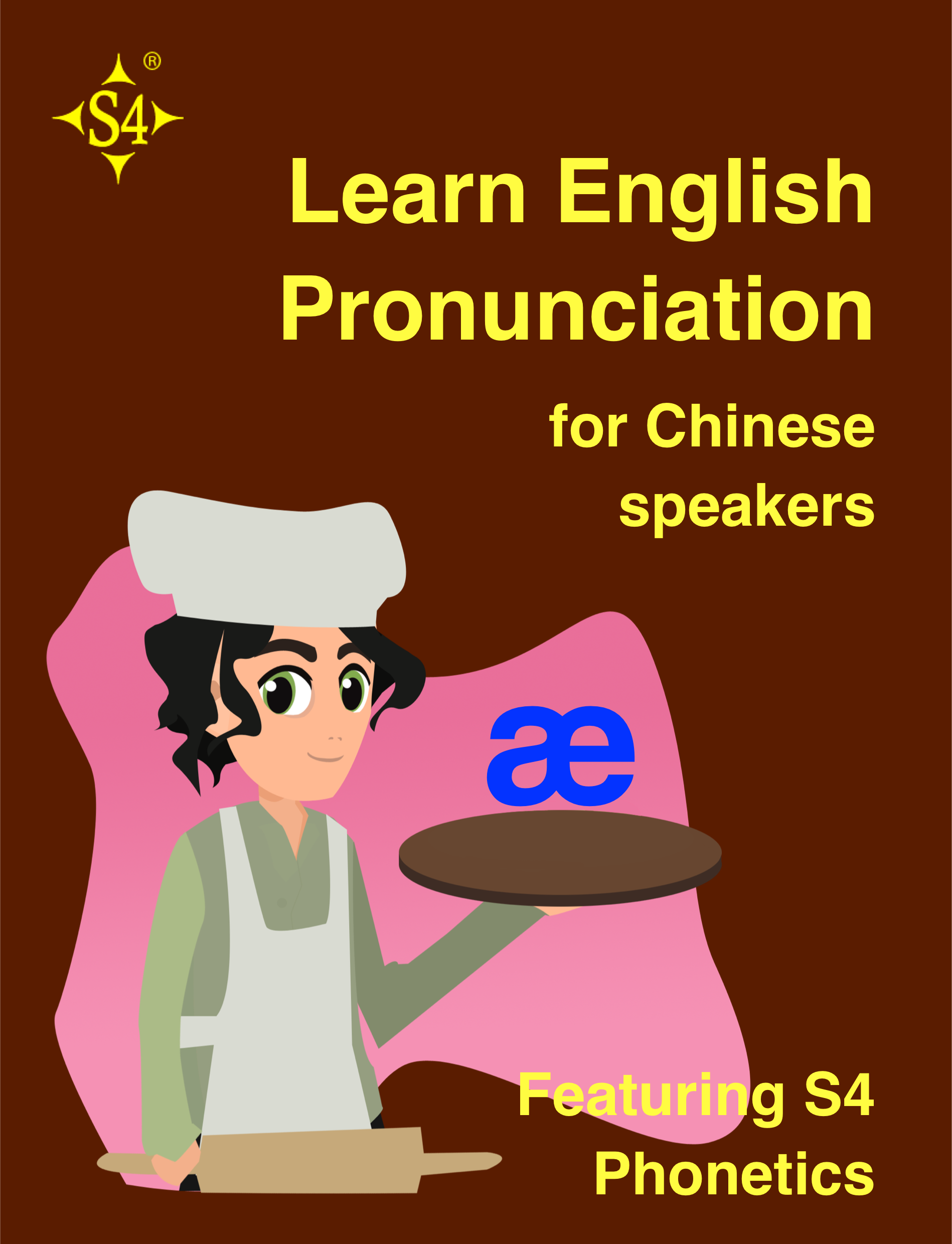 Learn all the sounds of standard American and British English with this ibook containing four audio clip examples for each of them
iBook
Learn English Pronunciation
(for Spanish speakers)
Learn all the sounds of standard American and British English with this ibook containing four audio clip examples for each of them
iBook
Learn English Pronunciation
(for French speakers)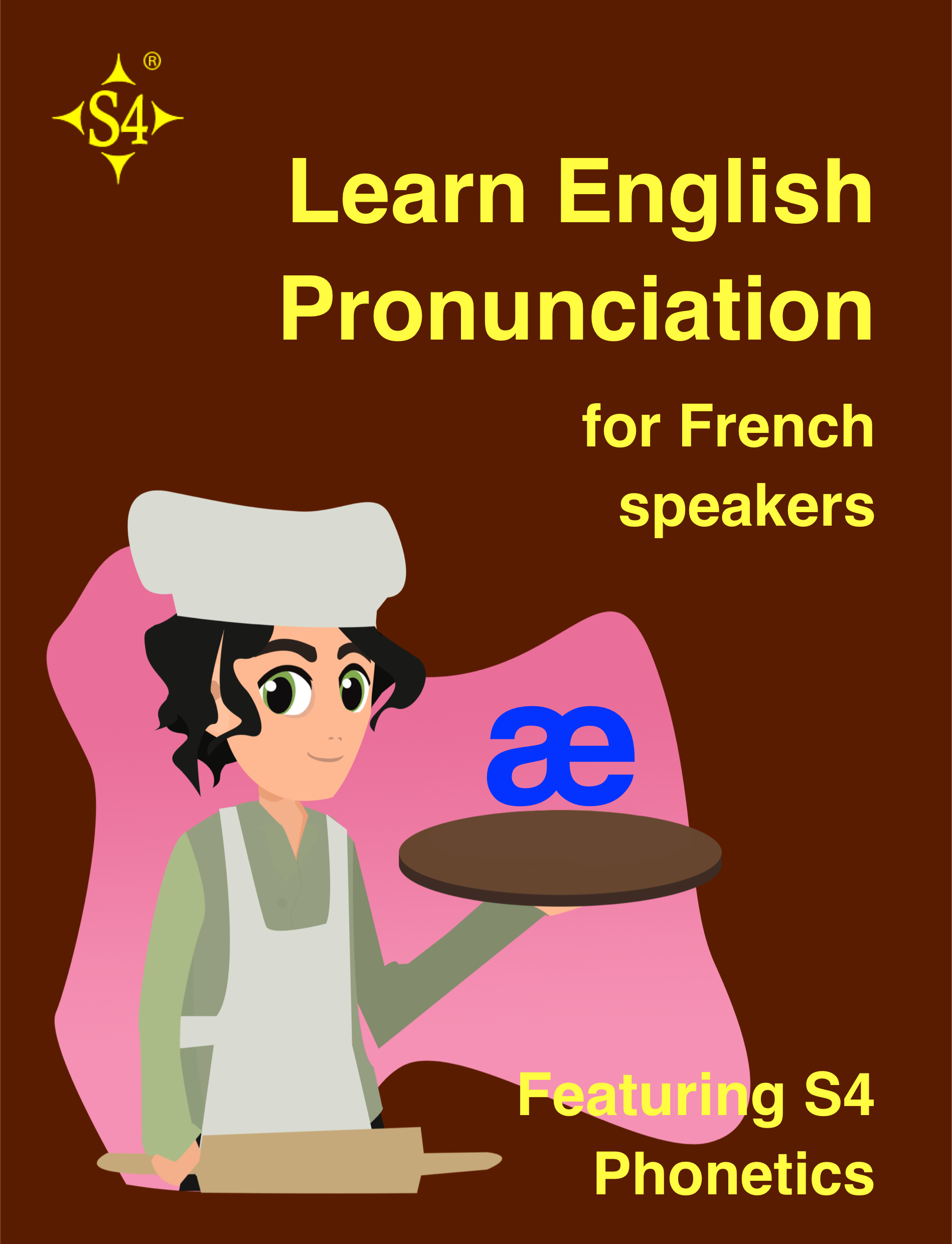 Learn all the sounds of standard American and British English with this ibook containing four audio clip examples for each of them